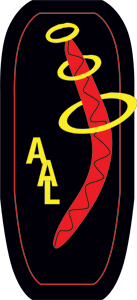 In 1957 the Aborigines Advancement League (AAL) was established by Sir Pastor Doug Nicholls, Doris Blackburn, Stan Davey and Gordon Bryant in response to the plight of the Aboriginal people in the Warburton Ranges. When Sir Pastor Doug Nicholls travelled to Western Australia with a Victorian representative side of Australian Rules footballers in 1935 he was shocked at the poverty, malnutrition and disease he saw among the Aboriginal people there. The Australian government in 1946 announced plans to establish a rocket range in Central Australia that would fire its missiles across the Great Central Reserve and the Warburton Ranges Mission, so when Sir Pastor Doug Nicholls reactivated his protests about the plight of the WA Aboriginal people and lobbied against it.
The AAL's initial objectives were to achieve citizenship rights for Aborigines throughout the Commonwealth, to work towards the integration of Aboriginal people with the rest of the community while fully recognising the unique contribution the AAL was able to make, to attempt to co-ordinate the different Aboriginal welfare organisations operating in Victoria, and to establish a general policy of advancement for Aboriginal people.
There were fifty branches of the AAL established, including:
(Neerim, Murtoa, Geelong, Brunswick-Coburg, Noble Park, Greensborough, Brighton, Carlton, Boronia High School, Beaufort High School, Castlemaine High School, Shepparton/Goulburn Valley, Blackburn, Kew, Diamond Valley-Research, Knoxfield, Nunawading, Beaumaris, Chelsea, Frankston, Glen Iris, Glen Waverley, Kilsyth, Alice Springs, Toorak Teachers College, Mordialloc, Mornington, Parkdale, Northcote, Footscray, Laverton, St Albans, Sunshine, Alexandra, Ballarat, Benalla, Charlton, Echuca, Horsham, Kaniva, Minyip, Ocean Grove, Rupanyup, Moe, Morwell, Sale, Devonport, Launceston, Sheffield, Eltham)
Some basic info then click to go to post.  Lore ipsum dolor sit amet, consectetur adipiscing elit. Ut elit tellus, luctus nec ullamcorper mattis, pulvinar dapibus leo.

TO ADMINISTRATE AND INITIATE programs which aim to improve the social, economic and cultural advancement of the Aboriginal and Torres Strait Islander people of Victoria.
TO PROMOTE self determination, self-sufficiency and self- management throughout the Aboriginal community of Victoria.
TO DETERMINE AND COMMENT upon State and Federal Governments policy in Aboriginal Affairs.
TO OWN, OPERATE and MAINTAIN premises at Watt Street, Thornbury and other locations for the purposes of furthering the AAL premises.
TO PROMOTE
 –  Aboriginal culture and identity.
–  Enterprise and enable the AAL to generate income.
TO DEVELOP
 –  A sense of Aboriginal urban identity for the Aboriginal community.
TO PROVIDE
 –  Employment opportunities for the Aboriginal community.
 –  A centre for family growth and development.
 –  An advocacy/referral service to the Aboriginal community.
Main Office
2 Watt Street Thornbury
Phone:   03 9480 7777
Fax:   03 9416 9092