The Aboriginal Advancement League Community Hall is available for;
Community Functions 
Conferences
Meetings
Workshops
Presentations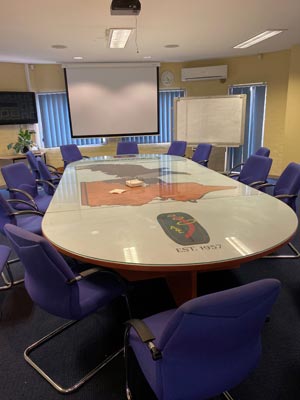 The hall is a spacious area with a full public address and staging system.
Industrial kitchen and bar amenities compliment the full service of the AAL Hall.
AAL staffs are available to assist you in arranging the modern table and chairs to best accommodate your function participants. Long trestles are also available.
Catering for your functions can also be provided. Prices are negotiable to suit your needs and budget.
The AAL conference Room seats up to 20 people in a comfortable environment.
For the cost of hiring of the hall please contact the AAL reception.
(A SECURITY DEPOSIT IS REQUIRED ON EACH ITEM)
Both parties must enter into a Hall Hire contract.
Cleaning is the responsibility of the Hirer.
Cleaning services available from $150 Approval for non-profit Community Benefits is at the AAL Boards discretion.
Main Office
2 Watt Street Thornbury
Phone:   03 9480 7777
Fax:   03 9416 9092