TO PROVIDE A CULTURALLY APPROPRIATE AND SENSITIVE SERVICE.
TO ENHANCE AND RESPECT THE INDEPENDENCE AND DIGNITY OF THE CLIENT.
TO ENSURE THE CLIENT'S ACCESS TO A SERVICE IS DECIDED ON THE NEED AND CAPACITY OF THE SERVICE TO MEET THE NEED.
TO LET THE CLIENT KNOW THEIR RIGHTS AND RESPONSIBILITIES IN RELATION TO THE SERVICE OPTIONS.
TO ENSURE THE CLIENT UNDERSTANDS WHAT AN ADVOCATE IS AND THEIR RIGHT TO HAVE AN ADVOCATE OF THEIR CHOICE.
TO INVOLVE THE CLIENTS IN DECISION ON ASSESSMENT AND SERVICE DELIVERY.
TO NEGOTIATE WITH THE CLIENT BEFORE A CHANGE IS MADE TO THE SERVICE PROVIDED.
TO RESPECT A CLIENTS REFUSAL OF A SERVICE AND TO ENSURE ANY FUTURE SERVICE IS NOT PREJUDICED BY THE REFUSAL.
TO RESPECT THE CLIENTS PRIVACY AND RIGHT TO CONFIDENTIALITY.
TO ALLOW THE CLIENT TO ACCESS THEIR INFORMATION HELD BY THE AALI.
TO DELIVER SERVICES TO THE CLIENT IN A SAFE AND SENSITIVE MANNER AS PER NATIONAL STANDARDS.
TO RESPECT ALL ASPECTS OF THE EQUAL OPPORTUNITY ACT.
TO DEAL WITH CLIENTS COMPLAINTS PROMPTLY, FAIRLY AND WITHOUT BIAS.
TO ENSURE THE CLIENTS ARE NOT SUBJECTED TO NEGLECT, ABUSE, VIOLENCE, PREVENTABLE INJURY OR RACIAL DISCRIMINATION.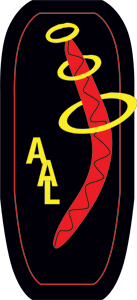 Main Office
2 Watt Street Thornbury
Phone:   03 9480 7777
Fax:   03 9416 9092